About David Jacob Smith
Life Development Coach and Coach Trainer
Drawing from his own experiences and lessons from life, occupational ministry, and the marketplace, David has a passion to help individuals hurdle the obstacles that rob them of the joy and passion of a life lived with purpose and a sense of destiny.
His joy is to come along side of others to encourage and assist them toward discovering and developing their unique potential and mission in life. He has traveled down a road of personal experience that has cultivated a heart, developed a perspective, and equipped him with the tools and skills to help individuals make real movement toward their potential and destiny.
David's calling is to equip and develop authentic followers of Jesus who live with passion, purpose and hope. His mission is to help others engage God, their hearts, and their life journey really well, so that they experience progressive transformation. Second to this is to train others who will do the same.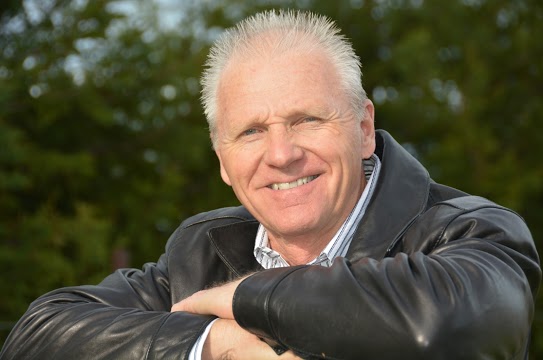 Background
David earned a BA degree in Psychology at Bethany Bible College in Santa Cruz, CA. He has over ten years experience in occupational ministry in which time he served on staff of three churches in the capacities of College and Career Pastor, Young Couples Pastor, and Senior Associate. David also has close to 30 years experience in the construction industry in which he served on the management team of two residential development companies, and for ten years ran his own construction company.
David has well over 600 hours of coaching experience. His training in life coaching has been through Western Theological Seminary in Sacramento, CA. He has also received coach training through Coach22. In addition to his own coaching business, Master Builder Coaching, David serves as Director of Bethel Coaching at Bethel Church in Redding, CA, is a certified coach for Dream Culture, and serves as Coaching Director for Tony Stoltzfus' Leadership MetaFormation (LMI). He facilitates coach training and spiritual development courses and workshops as part of Bethel Coaching and his own online academy, Masterbuilder Coach Academy. He is a Certified Calling Coach and is working towards a credential with the International Coaching Federation (ICF).
David lives in beautiful northern California with his wife, Luanne. He is the proud dad of three sons, and one daughter, and Papa Dave to five grandchildren to date. In his spare time he enjoys working around his ten acres, walking and hiking, golfing, building things, reading good books, writing, good conversations with friends, and just hanging out with his family. One of his yet-to-be realized dreams is to own an Indian motorcycle and go on some really cool road trips.
You can learn a little more about David by reading some of his thoughts and reflections. To do so, check out his blog
Most coaches gravitate to a particular focus in coaching with a fairly targeted group of clients in mind. This is most often the result of their own unuque  design, life experiences, passions and desires. The most effective coaching is a coaching relationship matching the natural orientation and skills of the coach with the needs and goals of the client.
My Mission: Your Personal Development
Life Development
My focus in life development is helping individuals move toward their potential in both their "being" capacity (the kind of person they can become) and their "doing" capacity (the unique roles or assignments they can excel in). I enjoy working with individuals who…
feel stuck or stalled in their life but really desire to move forward
are in a season of transition and need to navigate what's next
have dreams but aren't certain of how to see them realized
simply have a passion to excel in life but are not sure what that looks like or how to get there.
As a personal change partner, it is always my goal to create a relational "safe place" for others to accurately assess where they currently are in their life, become clearer as to where they want to be, discover the means to get there, and provide the encouragement and accountability for significant life change to become a reality.
Spiritual Growth
The spiritual journey aspect of my coaching focus flows from my allegiance to Jesus Christ as his follower and student. From this particular world view it is my joy to help other serious followers of Christ to…
experience deep, inward change resulting in a greater reflection of the heart of Christ for others
be better equipped for assisting other apprentices of Jesus in their journey and life development
become clearer and more confident in their unique design and calling
navigate well their spiritual journey, particularly in times of significant transition, difficulty and challenge
become more intentional and fully engaged in each stage or season of their spiritual journey for maximizing their personal development
If any one of these areas strikes a note in your heart, I may just be the coach for you. Contact me today and let's explore that possibility. Your life is waiting to be fully lived.