Marrying core coaching competencies as recognized by ICF (International Coach Federation) with the empowerment of the Holy Spirit, Master Builder Coach Academy was founded to equip Christian coaches in the heart and skills of coaching for facilitating life development and spiritual growth in the lives of others.
The Academy is a response to the following convictions and dreams of its founder, David Smith:
 Convictions:
As Christ followers, we owe the world an encounter with the beauty of Jesus as seen in and through our lives.
The Body of Christ can learn to employ the ways of Jesus in developing people, not just in one-size-fits-all programs, but in a uniquely tailored process for each person.
The coach approach embodies well these ways of Jesus in investing in others through creating a grace-filled environment for growth, believing in them, asking powerful questions, employing a process of self-discovery for learning, and calling them to decision and action.
Dreams:
I have a dream to raise up a small army of life development coaches (soul specialists) over the next 10 years who carry the heart of the Father and are well equipped with the tools, skills, and perspective of heaven, for assisting others in laying hold of their potential and destiny in Christ.
I have a dream that one day, all who wish, can have access to a coach/mentor who can help them grow into an authentic, mature disciple of Jesus, walking in their purpose.
I have a dream to see the Body of Christ alive, vibrant and well, with her members flourishing in life, reflecting the beauty of Jesus, stewarding the gifts and calling of God on their life, all resulting in great increase for the Kingdom of God, filling the earth with His glory.
Partner with Jesus to see these dreams realized by becoming a Certified Life Development Coach (CLDC)!
For upcoming training courses visit the Events Page.
Here are what others are saying about Master Builder Coach Academy: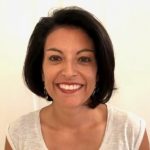 "The journey to become a Certified Life Development Coach through Master Builder Coach Academy has been so rich and life-transforming! Through the courses, practice coaching sessions, and Dave's masterful modeling and instruction, I have gained not just an understanding and appreciation for life coaching and its power to transform lives, but also an understanding of who God created me to be—something no amount of money can buy! I have benefited greatly from this certification program and highly recommend it to those who are seeking to learn more about coaching or who have a desire to become a full-time, certified Life Coach."
Sandra Kopania – Certified Life Development Coach