Coaching Mentorship with David Smith
February 1, 2018 @ 7:00 pm

-

April 26, 2018 @ 9:00 pm
My pass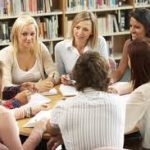 ion as a coach trainer is to equip and impart my heart for building and developing people using the coaching model. One of the best ways I know how to do that, beyond training in the process and skills of coaching, is to mentor others through a process of deliberate practice with feedback, utilizing coaching skills in real life coaching conversations.
Coaching is a skill which is best learned through practice and feedback. As pointed out by Cal Newport in his book, Deep Work, outstanding performance isn't a result of natural talent, but rather hard work in the form of deliberate practice. He goes on to define deliberate practice as "practice designed to improve a specific skill using intense focus, repetition and continuous feedback."
Participants must have completed at least minimal training in coaching to ensure their maximum benefit from the class. That training could be in the form of Levels I and II workshops through Bethel Coaching, Foundations in Christian Life Coaching through Masterbuilder Coach Academy, or a recognized equivalent approved by the trainer.
Here's more of what to expect:
Twelve weekly 2 hour sessions consisting of two, 25 min coaching sessions each followed with a debriefing session
Live coaching sessions around real life issues participants want to be coached around
Each participant will coach a minimum of two times, be coached at least twice, and observe and give feedback to others
Focus will be on core coaching competencies as recognized by ICF (International Coaches Federation)
Emphasis will be on developing people and transformational coaching
Time for Q and A around the coaching process, skills, and related topics
Receiving more of Dave's heart for people and the coaching process
Weekly sessions to be held in Dave's home
Satisfies the mentor coaching hours required for certification with Bethel Coaching and Masterbuilder Coach Academy
A great deal at $499. (Cost includes course handouts but does not cover additional books for required reading)